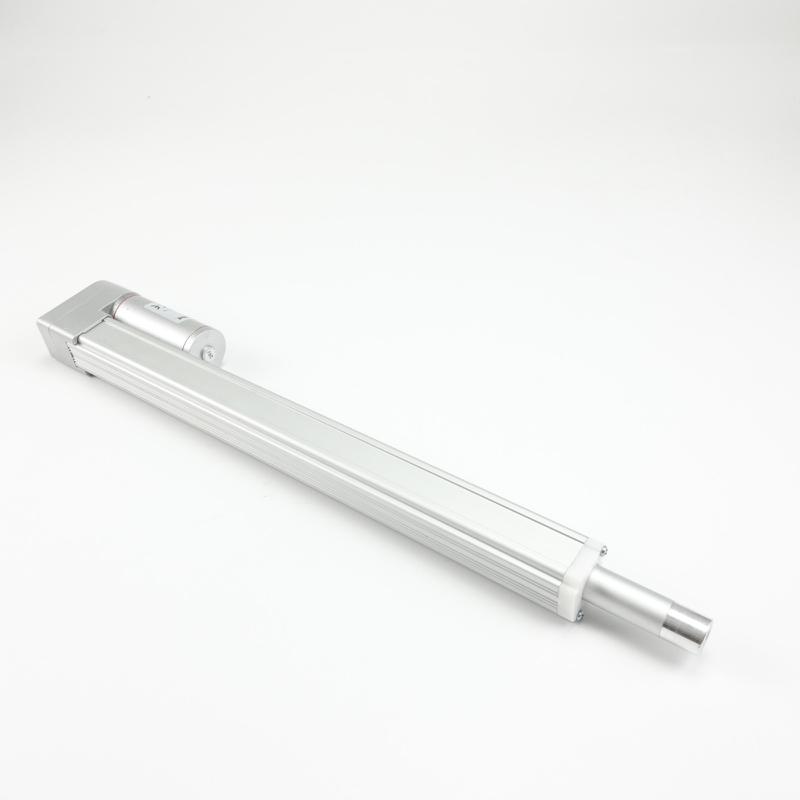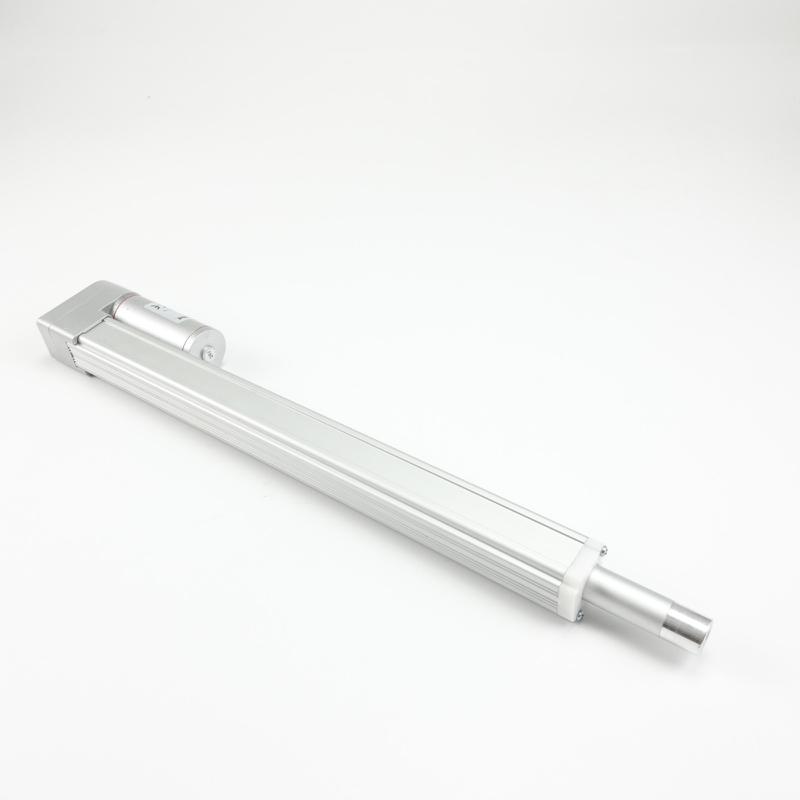 ST Series Linear Actuator
ST Series Compact Linear Actuator designed with low noise, enhanced corrosion resistance zinc alloy housing, powder metal gears and aluminum outer and inner tubes. They are widely used in electric door, window, robot, garage and so on.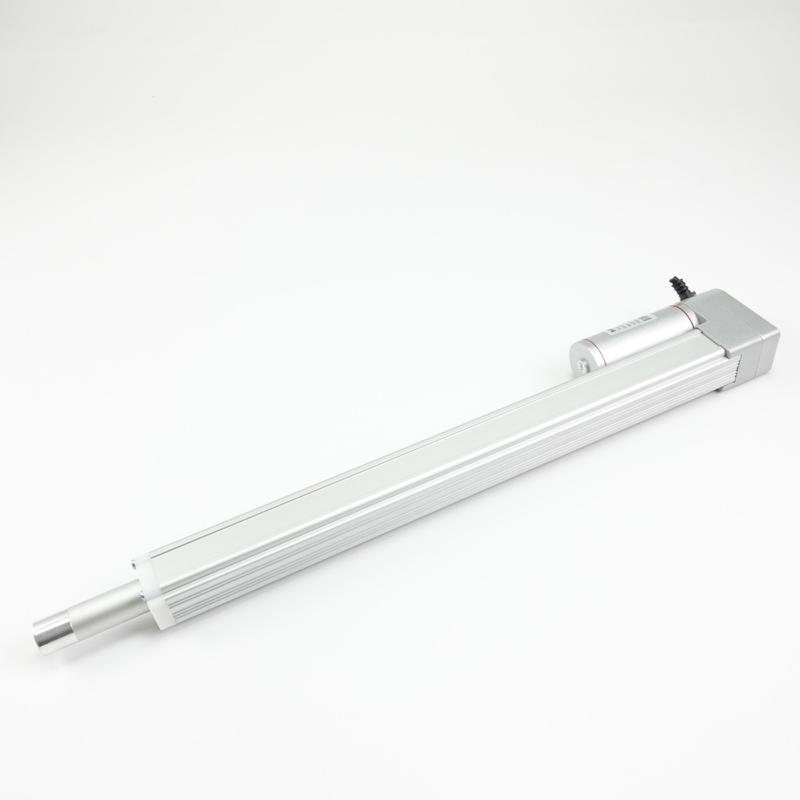 Specification of ST Series Compact Linear actuators:
◇ Input Voltage: 12/24/36VDC
◇ Load Capacity: 1500N
◇ Standard Stroke: 10/30/50/100/150/200/250/300 mm, special stroke are available according to customer' requirement.
◇ Speed: 4-30mm/s
◇ Type Of Duty: S2-10min
◇ Operation Temperature: -26°C (-14.8F) to +65°C (149F)
◇ Standard protection class: IP 48
◇ Limit Switches: Inner
◇ Min. Install Dimension: S+110mm (Option)
◇ Availability in Black and White housing
Standard Stroke and Min. Install Dimension of ST Compact Linear Actuator
Model

Gear Material

Max. Thrust(N)

Max.Pull(N)

Self-Lock(N)

No Load/Full Load

MM/S

Duty Cycle

(%)

Max. Current(A)

24V

12V

ST900

powder metallurgy

900

750

950

6/4

15

2.5

5

ST750

powder metallurgy

750

600

750

10/7

15

2.4

4.8

ST600

powder metallurgy

600

500

500

16/9

15

2.2

4.4

ST450

powder metallurgy

450

400

400

20/14

15

2.0

4.0

ST350

powder metallurgy

350

300

300

24/16

10

2.0

4.0

ST300

powder metallurgy

300

200

250

29/21

10

2.0

4.0

ST400P

100P

400

400

450

6/5.2

15

1.3

2.6

ST350P

100P

350

350

350

10/8.5

15

1.3

2.6

ST300P

100P

300

300

300

16/13

15

1.4

2.8

ST250P

100P

250

250

300

20/17

10

1.3

2.6

ST200P

100P

200

200

300

24/20

10

1.3

2.6

ST150P

100P

150

150

250

29/24

10

1.3

2.6